1 Roderick Campbell Street
Freemanville
Klerksdorp
(018) 462-5689
(018) 462-5690
Alarm Systems (wired and wireless);
Armed Response;
Electric Fences;
Gate Motors;
Intercoms;
CCTV
We install Alarm Systems whether it should be wired or wireless. Whether you are looking for Panic buttons, Indoor & Outdoor accessories, Beams, Passives & Detectors, Remote controls, or anything else that has to do with alarm systems we will be able to provide and install. We only use top of the range equipment, Paradox, Texecom and IDS – Equipment of highest standard. We also have hiring options available.
We are suppliers of Olarm products.
We use human detection technology on our camera system to monitor your premises after hours. The cameras use human detection analytics which sends a motion-activated alarm to our control room to dispatch an armed response as quick as possible
Need Electric Fencing? You have come to the right place. We install electric fence as one of our value added services.
We are a member of SAIDSA.
SAIDSA attempts to meet its commitments to the public interest by:
Establishing a minimum eligibility standard for membership.
Inspecting the adequacy of the facilities available to provide service.
Examining the extent of financial risk to contain insolvency, i.e. credit rating.
As a member of SAIDSA Action Force undertake to:
Confirm and abide by the Constitution and By-Laws of the Association and fulfill the requirements of the Security Officers Act.
Act with integrity, dedication, and responsibility at all times, upholding industry standards and avoiding actions that are contrary to the public interest and that could bring disrepute to the Association or the industry.
Decline to act in a professional capacity unless capable, qualified, and competent to do so.
Support improvements to laws and administration, and actively promote beneficial legislation and other measures that positively affect the Association and the security industry.

For more information about SAIDSA, please visit www.saidsa.co.za.

Success Puts a Target On Your Back
When you get blindsided by a security threat it's hard to know who to trust to fix your specific issue.
You deserve a trusted security company with the skills and network required to meet your unique needs.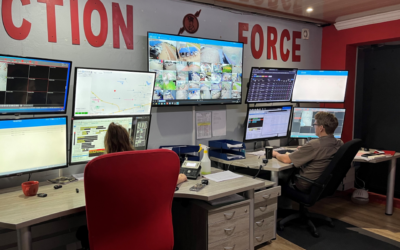 Offsite Monitoring in Klerksdorp We specialize in the installation of Hikvision and Provision CCTV systems for residential and commercial properties. Our high-quality systems use the latest technology to ensure that your property is protected around the clock. One of...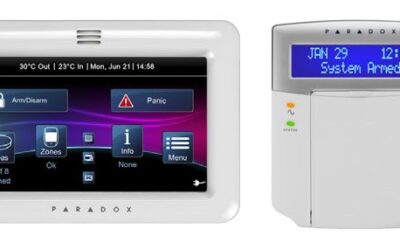 Wireless Alarm System Let us install the Paradox Magellan Mg5050 in your home or business to keep your property safe and secure. This advanced alarm system is one of the most reliable and effective systems on the market, boasting a range of features that make it an...
Welcome to WordPress. This is your first post. Edit or delete it, then start writing!
Alarm Systems (wired and wireless);
Armed Response;
Electric Fences;
Gate Motors;
Intercoms;
CCTV

Head Office
1 Roderick Campbell Street
Freemanville Klerksdorp

Call us
(018) 462-5689
(018) 462-5690