Wireless Alarm System
Let us install the Paradox Magellan Mg5050 in your home or business to keep your property safe and secure. This advanced alarm system is one of the most reliable and effective systems on the market, boasting a range of features that make it an excellent choice for any property.
At Actionforce, we use the Paradox Magellan Mg5050 because it offers StayD Mode, which ensures continuous protection even when disarmed. With a built-in transceiver operating at either 433MHz or 868MHz, this alarm system provides reliable and secure communication with all system components.
The Magellan Mg5050 can accommodate up to 32 zones, with the added convenience of wireless installation for any of them. With the ability to support up to 32 users and 32 remote controls, this system can be customized to fit your specific needs.
Additionally, the Magellan Mg5050 comes with two partitions, allowing you to manage multiple areas within your property. The 4-wire communication bus supports up to 15 keypads, making it easy to control and monitor the system from anywhere in the property.
For even more convenience, the Magellan Mg5050 supports the REM3 hand-held remote keypad and up to eight K32RF/K32IRF wireless keypads, as well as two RPT1 wireless repeaters. This system also supports the PSC100 GSM Module and Wi-Fi or 3G iPhone, iPod Touch, or iPad via iParadox, allowing for remote access and control.
In addition to its many features, the Magellan Mg5050 is easy to program with its menu-driven programming for the Installer, Master, and Maintenance codes. Multiple telephone numbers for event reporting, including 3 monitoring and 5 for Personal Dialing, make it easy to stay informed and in control of your property at all times.
The Magellan Mg5050 is reliable and easy to use, with a patented 2 opto coupler dialer circuit that ensures the most reliable dialer in the industry. This system also includes RF Jamming Supervision and a 9.6k baud communication with WinLoad, providing reliable and fast communication.
Let Actionforce install the Paradox Magellan Mg5050 in your home or business for peace of mind knowing that you have the best in security technology protecting your property.
Wired Alarm System
We also install wired Paradox alarm systems such as the famous Paradox SP6000 and SP65 systems. These systems are ideal for customers who require a more permanent solution and who are willing to invest in a more sophisticated alarm system.
The Paradox SP6000 and SP65 systems offer a range of features, including 16 to 32 zones, which can be customized to fit the needs of your property. These systems also support various communication methods, including telephone, cellular, and IP, ensuring that you are always connected to your alarm system.
In addition, these systems offer flexible programming options, with menu-driven programming that can be tailored to the specific needs of the installer, the master, and the maintenance codes. The systems also offer a range of expansion modules, allowing you to add features and functionality to your system as your needs change.
Our team of experienced technicians can install your Paradox SP6000 or SP65 system quickly and efficiently, ensuring that your property is protected around the clock. Contact us today to learn more about our wired alarm system installation services.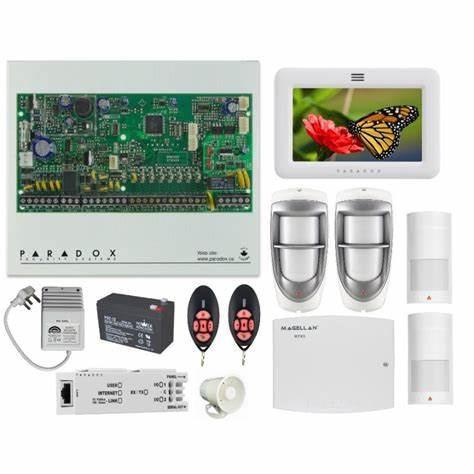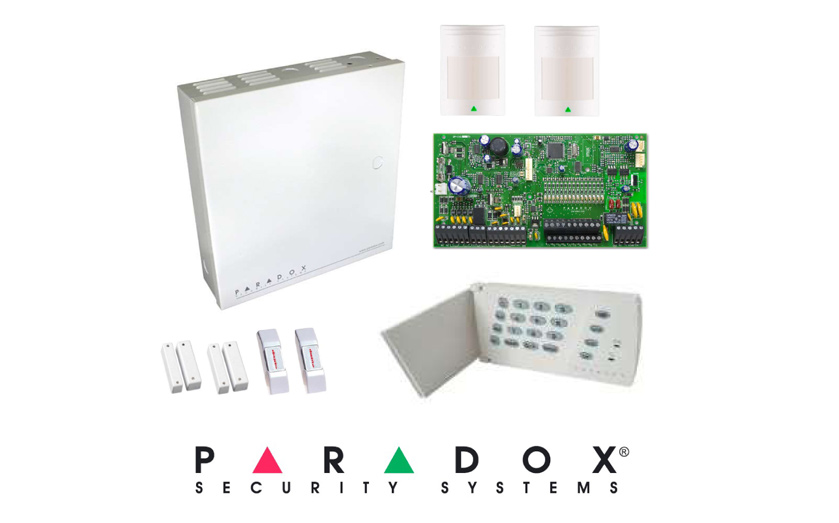 Alarm Systems (wired and wireless);
Armed Response;
Electric Fences;
Gate Motors;
Intercoms;
CCTV

Head Office
1 Roderick Campbell Street
Freemanville Klerksdorp

Call us
(018) 462-5689
(018) 462-5690