Armed Reaction in Klerksdorp
Action Force is a security company that takes pride in its involvement with the community. We believe that it is our responsibility to give back to the community in any way we can, which is why we offer a range of services, including armed reaction, to keep the people of Klerksdorp safe.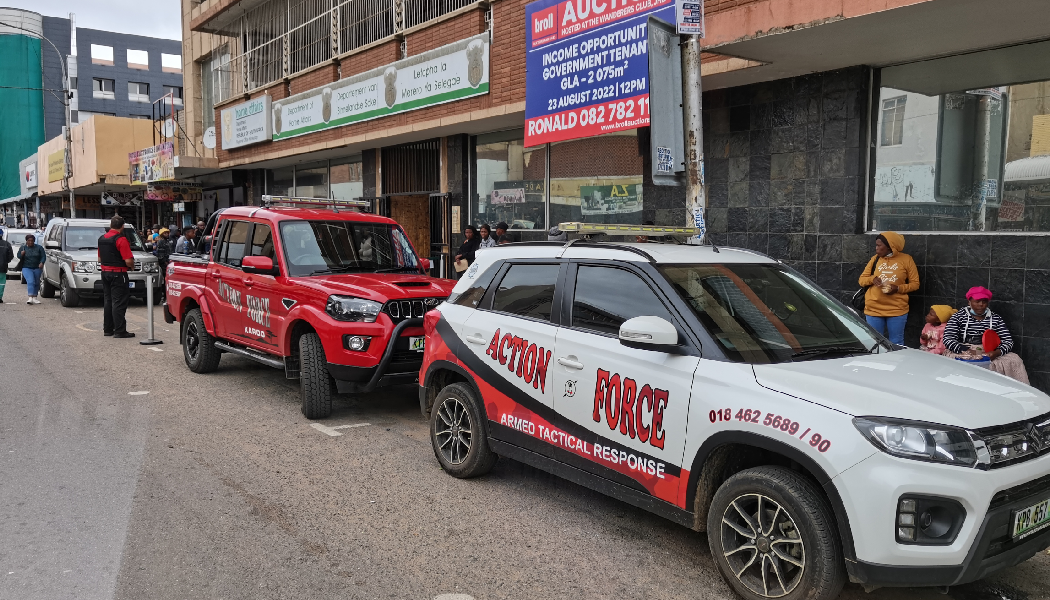 Our armed reaction team is made up of highly trained professionals who are equipped to respond to any emergency situation. Whether it's a break-in, a fire or a medical emergency, our team is on call 24 hours a day, 7 days a week, ready to provide the necessary assistance. We have a rapid response time and will be at your location in minutes.
In addition to responding to emergency situations, our armed reaction team also works proactively to prevent crime. We have an extensive network of surveillance cameras throughout the city, which our team monitors constantly. This allows us to identify potential criminal activity and take the necessary steps to prevent it from happening.
We understand that safety is a top priority for our clients, which is why we have invested in the latest technology to ensure that we are able to provide the best possible service. Our armed reaction vehicles are equipped with the latest communication and tracking technology, which allows our team to respond to emergencies quickly and efficiently.
At Action Force, we pride ourselves on our community involvement. We believe that it is important to be active in the community and to give back whenever possible. This is why we have participated in numerous community events, from escorting Santa Claus during the festive season to keeping people safe during public events in the CBD area.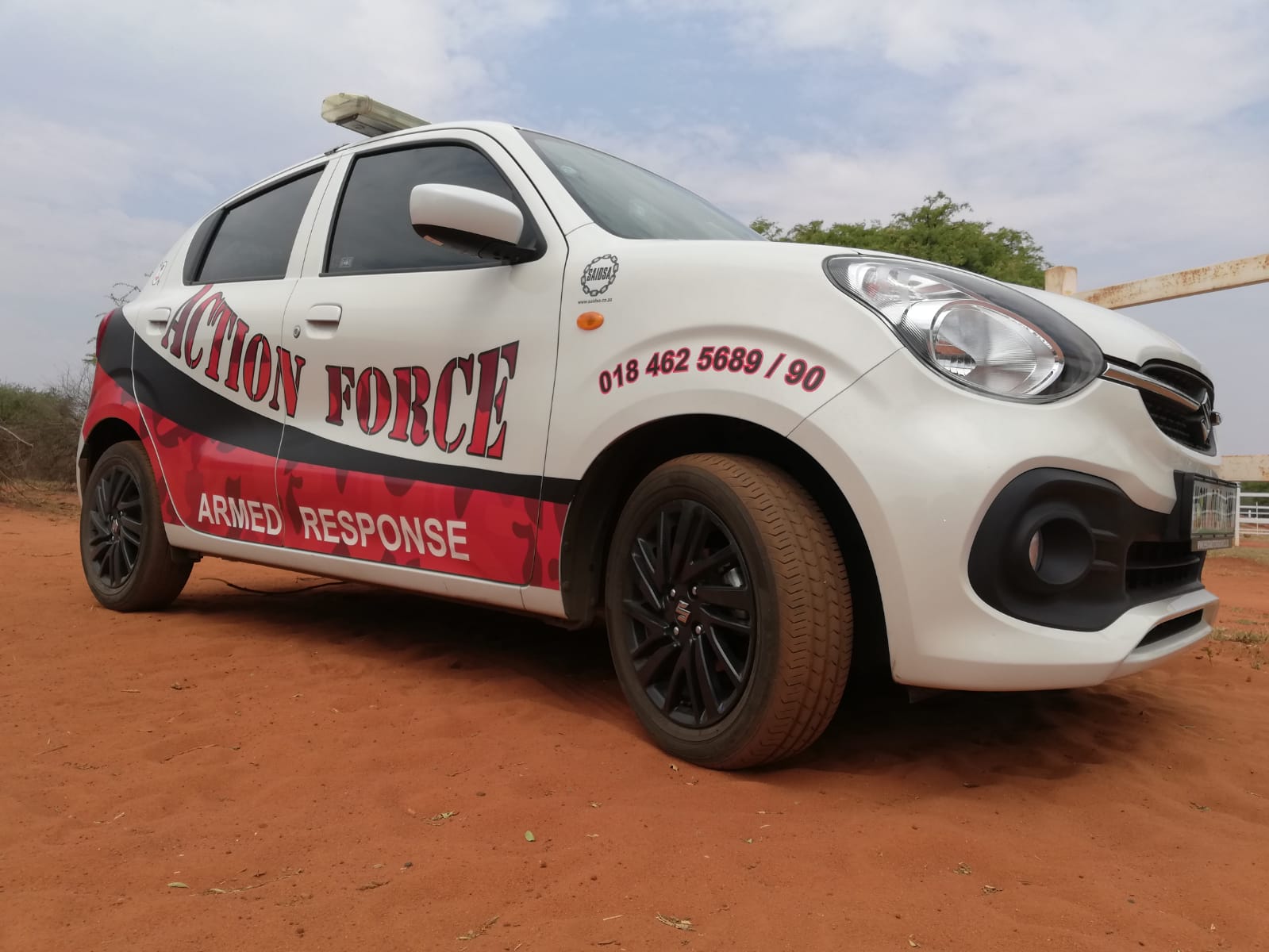 In conclusion, if you are looking for an armed reaction service in Klerksdorp, Action Force is the company to call. Our highly trained professionals are equipped to respond to any emergency situation and are committed to keeping the people of Klerksdorp safe. We work closely with the community and take pride in our involvement in making Klerksdorp a safer place to live.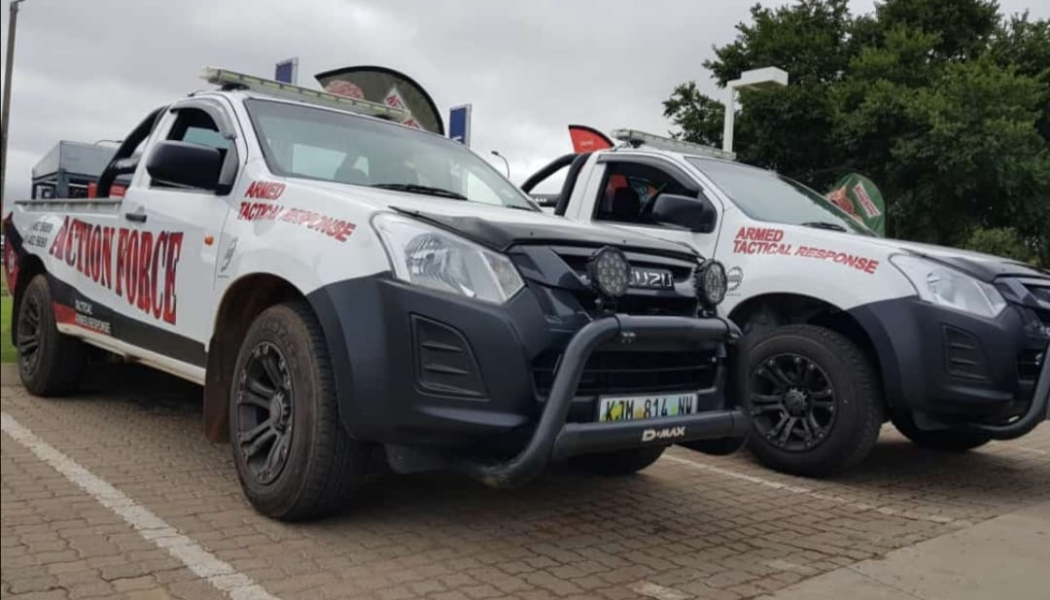 Alarm Systems (wired and wireless);
Armed Response;
Electric Fences;
Gate Motors;
Intercoms;
CCTV

Head Office
1 Roderick Campbell Street
Freemanville Klerksdorp

Call us
(018) 462-5689
(018) 462-5690