Gate Motor installation in Klerksdorp
Actionforce does gate motor installation in Klerksdorp, and we believe that your safety is of utmost importance. That's why we recommend installing a gate motor to ensure a safe entry to your home. With a gate motor, you don't have to worry about getting caught while opening your gate, which is a common issue that many people face.
Our gate motors are of the highest quality and come with an anti-theft bracket to ensure that they are not easily broken open. We specialize in Centurion and E.T gate motors, which are well-known brands in the industry. These motors are reliable, durable, and come with a variety of features to make your life easier.
Installing a gate motor not only provides added security but also adds convenience to your life. You no longer have to get out of your car to open or close the gate, which is especially helpful during inclement weather. You can simply press a button and the gate will open or close automatically.
At Actionforce, we believe that safety should not come at a high cost. That's why we offer affordable gate motor installation services without compromising on the quality of the product or service. Our experienced technicians will ensure that your gate motor is installed correctly and functioning properly.
In conclusion, installing a gate motor is a smart investment that provides added security and convenience. With our high-quality Centurion and E.T gate motors and expert installation services, you can rest assured that your home is safe and secure. Don't get caught while opening your gate – contact us today to install a gate motor and enjoy a hassle-free entry to your home.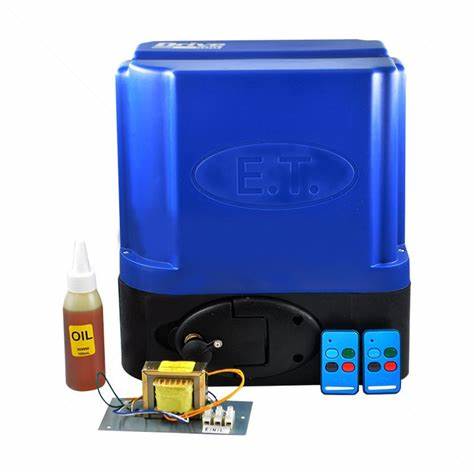 Alarm Systems (wired and wireless);
Armed Response;
Electric Fences;
Gate Motors;
Intercoms;
CCTV

Head Office
1 Roderick Campbell Street
Freemanville Klerksdorp

Call us
(018) 462-5689
(018) 462-5690